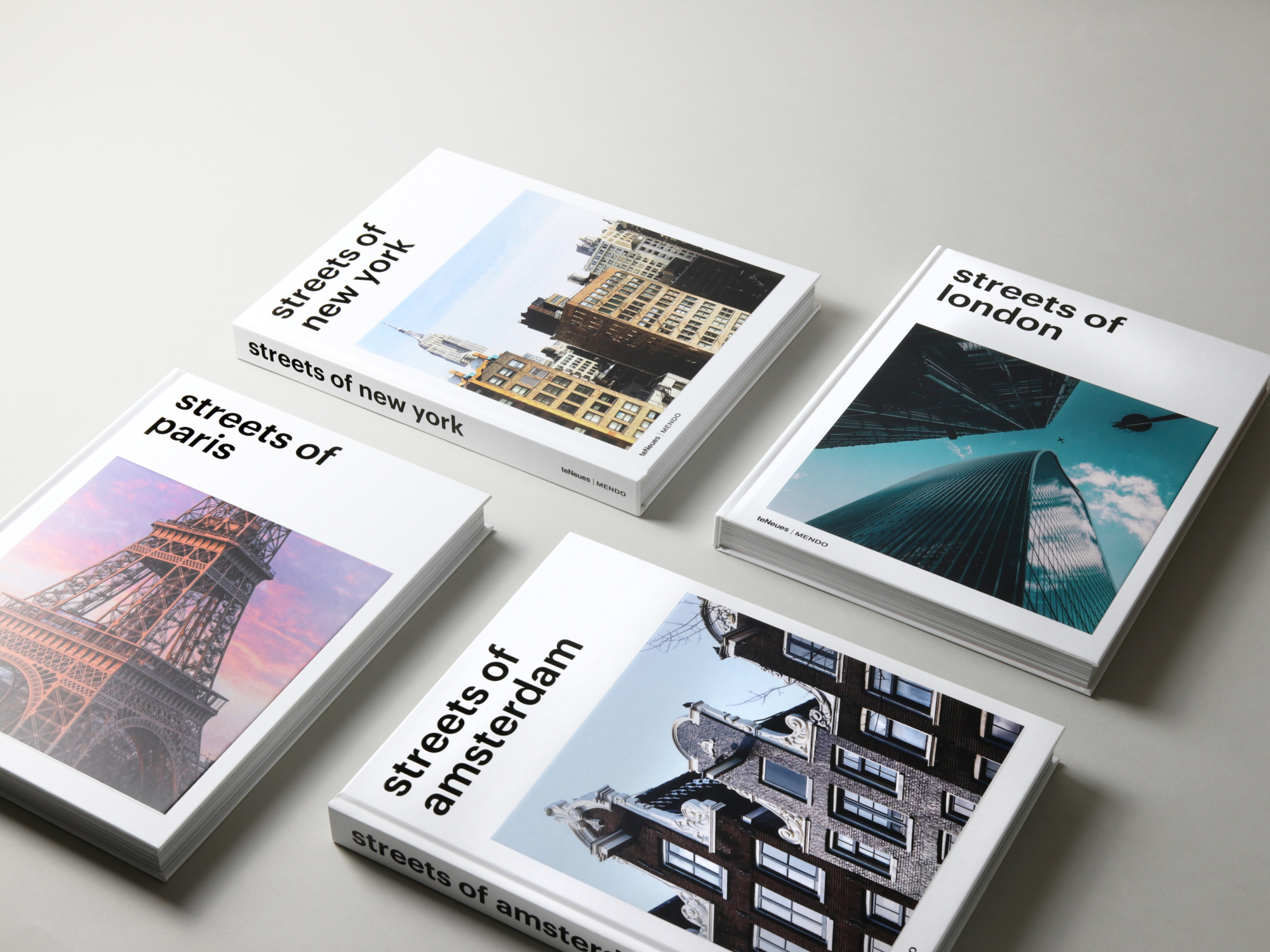 For the first time in my MENDO career, I was responsible for the whole editorial process of creating a photography book. For the series, I have selected all photographers and the photos they have taken. I also wrote the foreword, the captions and the interviews with four selected photographers. The coffee table books are initiated by MENDO and published by teNeues. You can get your copies at MENDO's webstore.
Together with my MENDO colleagues, I created the unique 'Streets Of' photography book series. The evocative city portraits serve as a refreshing update of the classic 'city' photo books, featuring pictures of over 40 contemporary photographers per book. The city series consists of 'Streets of New York', 'Streets of London', 'Streets of Amsterdam' and 'Streets of Paris'.
Depart tells the story of the new photographer. A photographer that's always on the move, equipped with a camera and outfitted with a big dash of courage. And because of his strong presence on social media, the new photographer never travels alone. The book features more than 250 pages of over 300 breath-taking photos. That doesn't only make Depart a spectacular photo book: it also serves as a big shot of visual travel inspiration that will definitely trigger your wanderlust.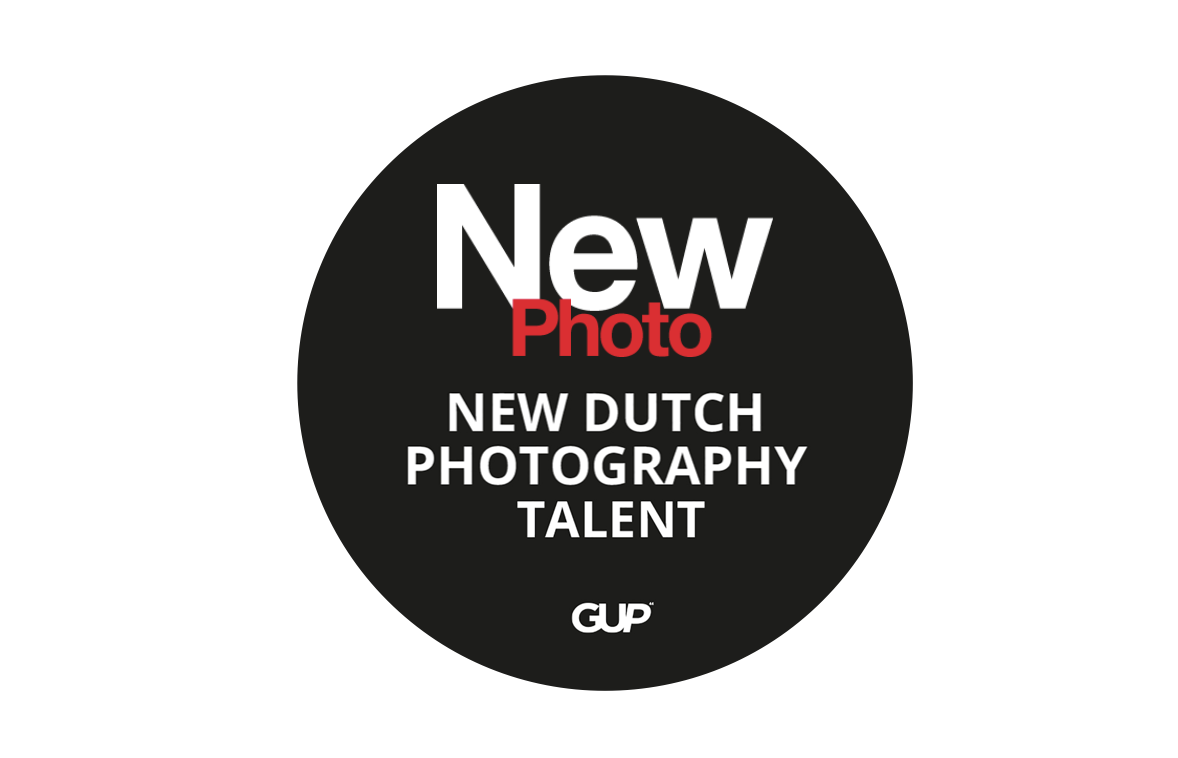 New Dutch Photography Talent 2019
In 2019, I'm proud that I can call myself a ''New Dutch Photography Talent'. As part of this project by GUP Magazine and Nikon, my work has been exhibited in Dutch rock venue 'De Melkweg' and published in the 'NEW 2019' book. This awe-inspiring collection of pictures is selected by a jury consisting of Roy Kahmann and Willemijn van der Zwaan of Kahmann Gallery, photographer Bastiaan Woudt and the GUP magazine team. You can get your hand on a copy of the book on the web store of GUP Magazine - click here to open a link a new tab.
NEW 2019 shows you the 100 most appealing and upcoming photography talents from The Netherlands. NEW 2019 is the 8th title in the New Dutch Photography Talent series, produced by GUP Magazine. NEW is a book, but functions as a catalogue, a style-guide annually featuring the best emerging photographers from The Netherlands. It is a platform bringing Dutch-based photography talents to the attention of galleries, museums, commercial and photography agencies, media companies and institutions that work with imagery.
In Amsterdam, during the roaring 60s and 70s, Dutch photojournalists Hans Sabel and Henk Daniëls took over 150.000 photos of national and international celebrities. 'Starring Amsterdam' shows a selection of their best shots, featuring many previously unpublished images of Jacques Brel, Martin Luther King, John Lennon, Charles Aznavour and Dutch celebrities like Johan Cruyff and Willeke Alberti.
Apart from the foreword, written by James Worthy, I have written every word in the book. Like 'Depart', 'Starring Amsterdam' is an initiative and design of MENDO, a world famous photo book store in Amsterdam, and is published by TERRA Lannoo. You can see a preview of 10 photos and my accompanying texts here, or order the photo book in MENDO's webshop.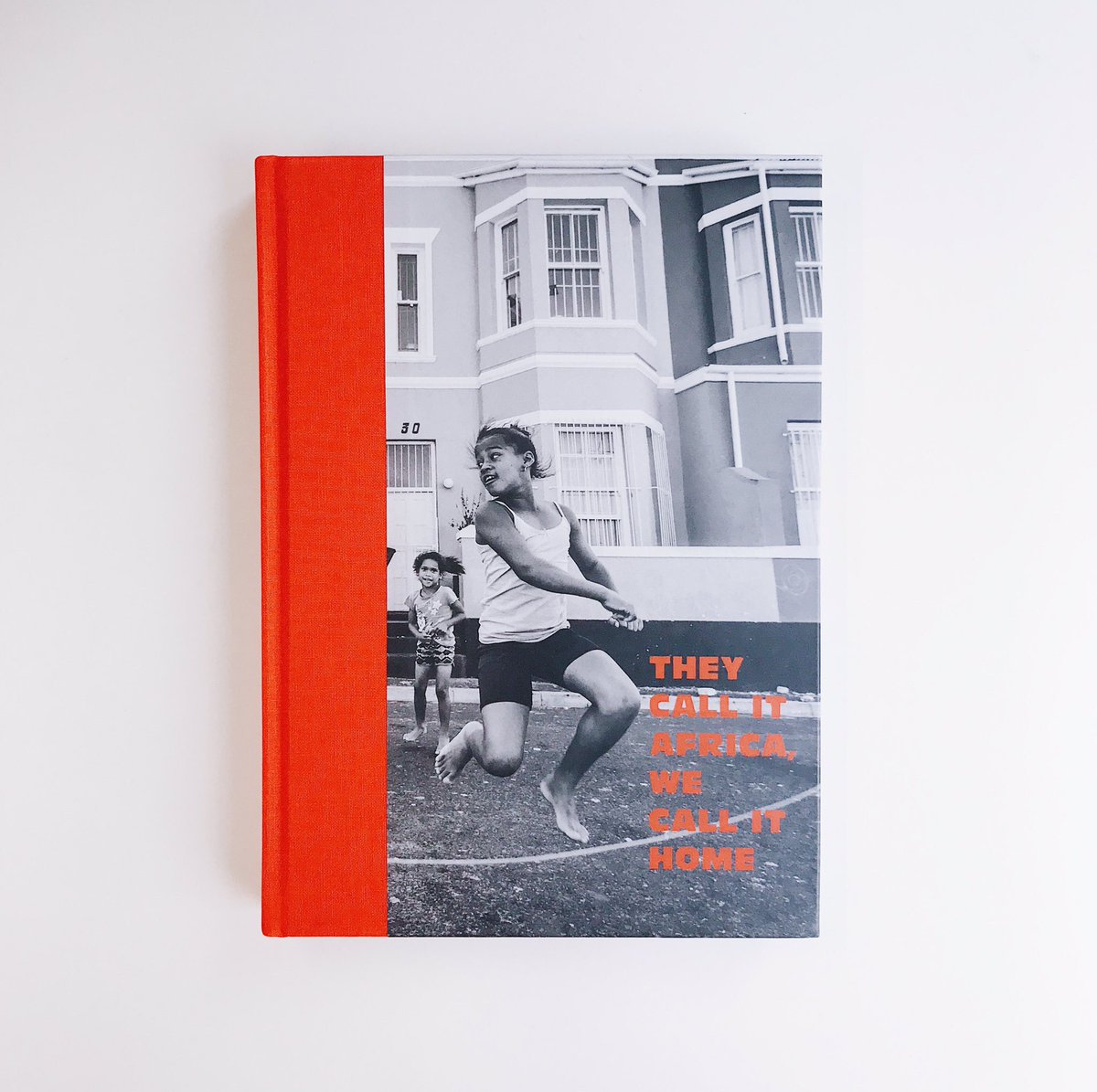 They Call It Africa, We Call It Home
According to Quartz, "the African Instagrammers of 'Visiter l'Afrique' are disrupting tourism by documenting rare, hidden hotspots on the continent". Visiter l'Afrique's Diane Audrey Ngako asked me to contribute several Africa pictures for her platform's Instagram account and photography book. You can read more about this project here, buy the book here order the book online through the Moon Look website.
'They Call It Africa, We Call It Home' is an extension of the collaborative digital platform that Visiter l'Afrique has become. We invite to discover a vibrant Africa through the arts, culture and of course travel. In this 200-page tome, you'll find 100 of the most beautiful photographs taken by Visiter l'Afrique's Instagram community, selected by the discerning eye of Curator Koyo Kouoh, one of ARTSY's most influential women in the Art world in 2017.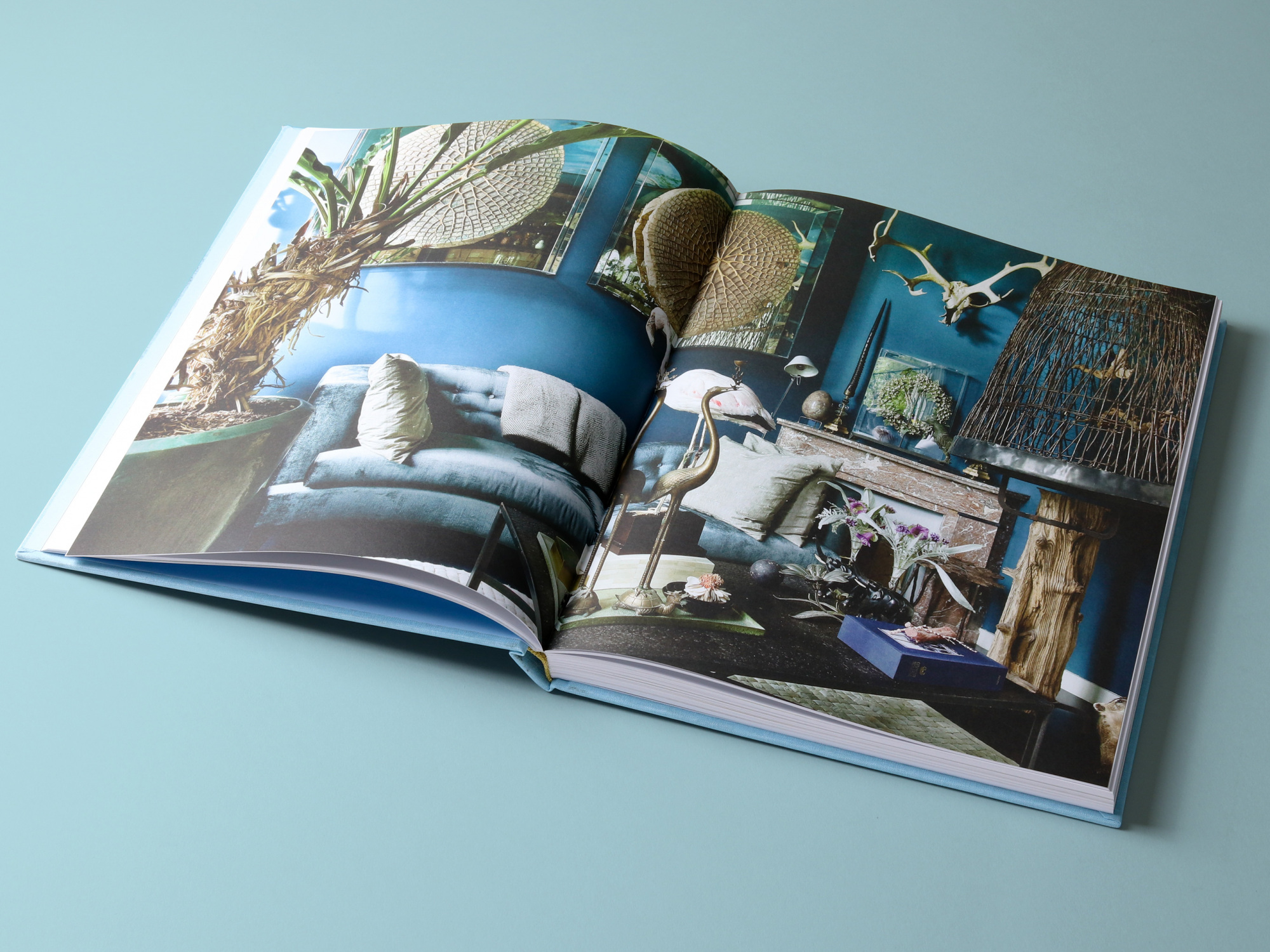 Living in Style: Amsterdam
'Living in Style: Amsterdam' contains some of Amsterdam's most beautiful interiors. The insides of majestic canal-side houses, luxury hotels and ultra-modern apartments all bear witness to Amsterdam's distinctive interior design movement. With interiors put together by acclaimed designers like Piet Boon, MOS Interiors and Nicemakers, the book will provide a wide range of ideas for every design lover.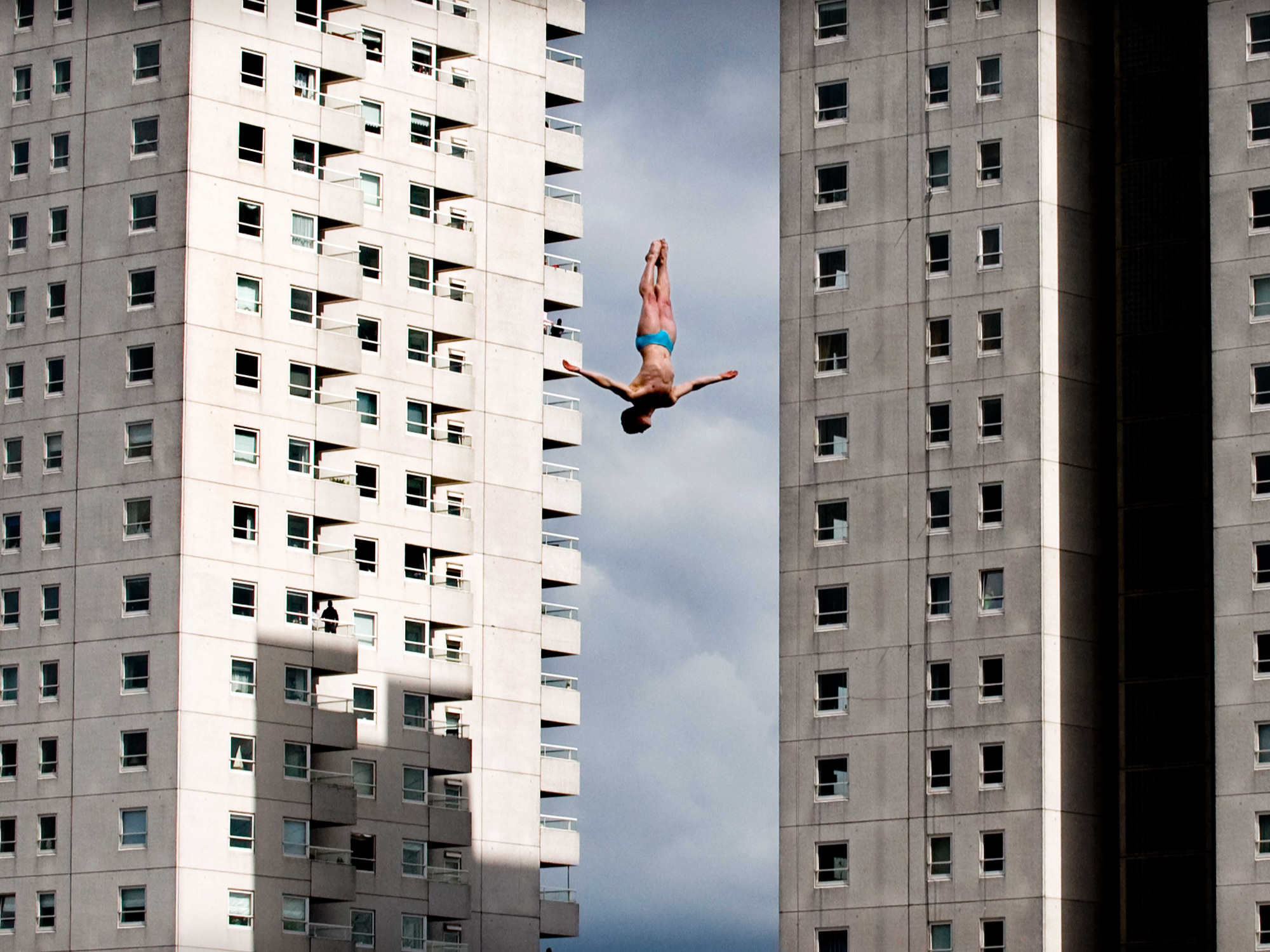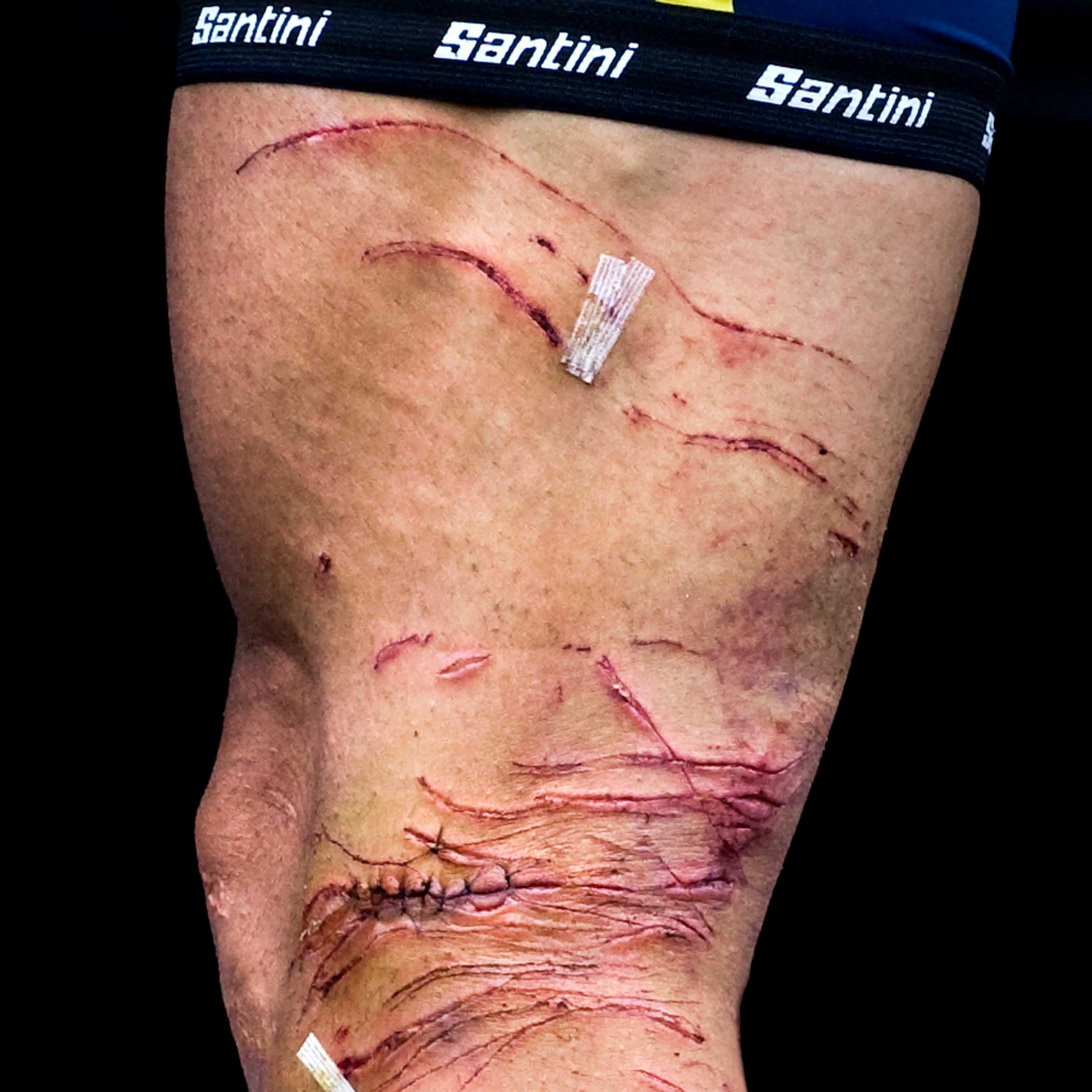 While my MENDO colleague Joost Albronda designed the big Sportret retrospective, Mikel van den Boogaard and I extensively interviewed Klaas Jan, a photographer with a miraculously sharp eye and an elusive mind. We turned his intriguing, humorous, and sometimes unbelievable anecdotes and stories into small captions, that go alongside testimonies of Marije Randewijk, Gio Lippens, Jeroen Stekelenburg, Bert Wagendorp, Wilfried de Jong and others. The book is for sale here.
In summer 2017, MENDO presented Sportret, a book that bundles a selection of Klaas Jan der Weij's impressive contribution to Dutch sports photography. Dutch photographer Klaas Jan van der Weij (Emmen, 1952) ís sport. At the age of 30 he ended his career in physiotherapy to pursue a career as photo journalist. And successfully: Van der Weij won numerous international awards for his work, including the prestigious World Press Photo award in the Sports category.
Carli Hermès - Three Decades of Uncompromising Photography
For the first time in 30 years, the work of internationally renowned photographer Carli Hermès is put together in a unique photo book. Hermès has worked for a lot of magazines like Vogue and Playboy, and big brands such as Levi's, BMW and G-Star. His provocative campaign photos for the Dutch company Suitsupply caused quite a stir in The Netherlands.
I'm responsible for the two forewords in the book, that of Narda van 't Veer (Unit c.m.a.) and that of Fokke de Jong (Suitsupply). The acclaimed Dutch journalist Antoinnette Scheulderman wrote a big interview with Hermès. For MENDO, I have also written the press release for the book. You can buy a copy of the Hermès retrospective here.
Martin Garrix: LIFE = CRAZY
For 'the Martin Garrix book' I extensively interviewed everyone around Martijn Garritsen, as the top DJ is actually called. I talked with Gerard Garritsen (father and stamp enthusiast), Michael George (American manager no. 1), Scooter Braun (American manager no. 2), José Woldring (Dutch press agent) Watse de Jong (Dutch manager), Louis van Baar (photographer of the book) and Martijn's friends; Menno, Robert Jan & Emilio.
Martin Garrix and MENDO present: Martin Garrix LIFE = CRAZY. The ultimate look inside the life of one of world's most successful DJs/producers. Shot by Louis van Baar, LIFE = CRAZY captures all facets of Martin Garrix' extraordinary life in a way that's unmatched. This MENDO-made book features over 300 pages that offer a chance to be a fly-on-the-wall in his extraordinary life.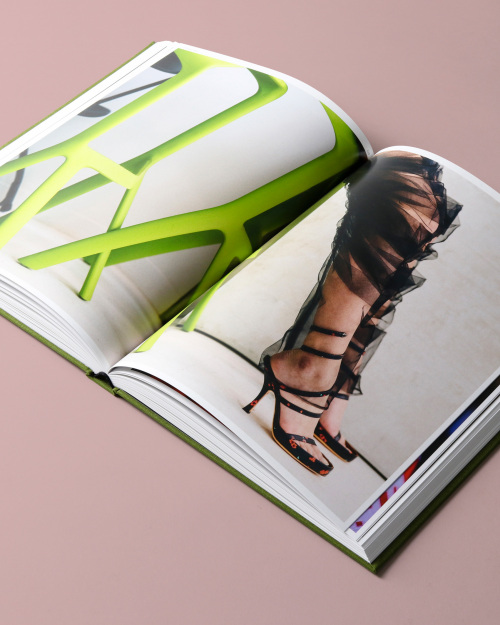 This Is Not A F*cking Street Style Book
Although Adam's work is so different from my own photography work, I've always been a fan of his pictures -especially his portraits- so it was an honor to work on this book as the Editorial Coordinator. This Is Not A F*cking Street Style Book is available through this link.
Made by MENDO, This Is Not A F*cking Street Style Book is the first monograph of cult photographer and influencer, Adam Katz Sinding, an astute documentarian of major fashion events, top brands, tastemakers, and trendsetters since 2003. Today, the flair of streetwear is as likely to be seen on the runways of Milan, New York, and London as on the streets themselves.